Location of Cueva Negra
CUEVA NEGRA is a large rock-shelter close to the village of La Encarnación and 10 km S of the town of Caravaca de la Cruz in the Murcian Region in SE Spain. Cueva Negra is on the right bank above the River Quípar where it flows northwards out of the Quípar Gorge (Estrecho del Río Quípar) on its way to join the River Segura which reaches the Mediterranean Sea 110 km E of the site.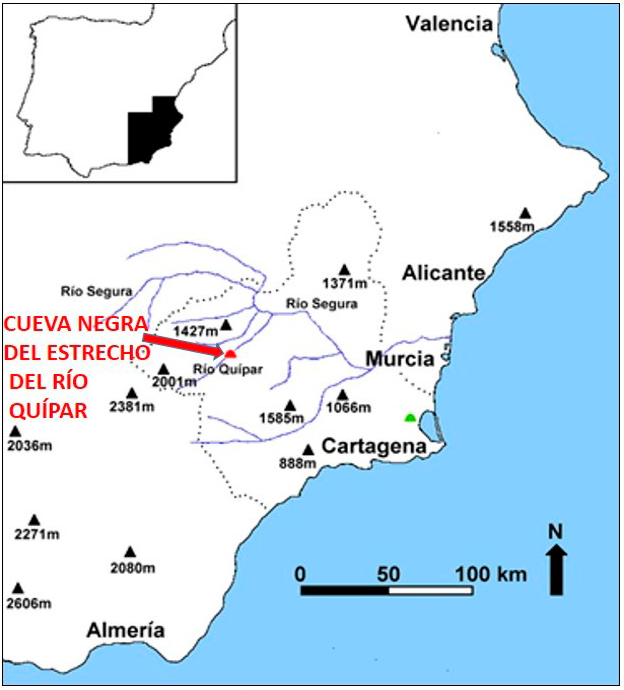 CUEVA NEGRA lies at 740 asl (above sea level) and is in Miocene biocalcarenite rock.