Tag Archives:
Paleoantropología
Desde el 15 de noviembre se puede contemplar el bifaz achelense de Cueva Negra que ha sido incluido en la exposición "MAM X. Diez años del nuevo Museo Arqueológico de Murcia". La muestra se puede visitar en el Museo Arqueológico de Murcia hasta el 18 de marzo de martes a viernes, de 10:00 a 14:00 horas y de 17:00 a 20:00 horas; los sábados, de 11:00 a 14:00 horas y de 17:00 a 20:00 horas; y los domingos y festivos, de 11:00 a 14:00 horas.
El bifaz achelense de la Cueva Negra del Estrecho del Río Quípar en La Encarnación de Caravaca de la Cruz (Murcia) fue excavado en la campaña de julio de año 2003. La pieza consiste en un canto de caliza más o menos plano que fue tallada mediante una treintena de extracciones de la que todavía queda algo de la corteza inalterada. Los sedimentos excavados en Cueva Negra están datados entre 780.000 y 900.000 años según paleomagnetismo y biocronología. El canto sobre el que está tallado el bifaz es de caliza micrítica, de color gris azulado, típica del Lias Inferior-Medio (Jurásico) procedente de las cercanías de la cueva.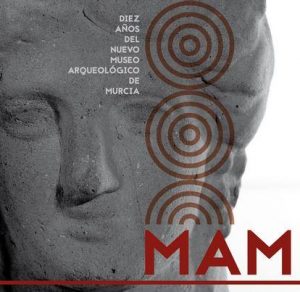 Fundado en el año 1953, en marzo de 2007 tuvo lugar la reapertura del Museo Arqueológico de Murcia (MAM) en las instalaciones ubicadas en Alfonso X El Sabio, con una museografía totalmente renovada y actualizada que ahora, con motivo del décimo aniversario, volverá a ser revisada.
Las piezas recopilados para la muestra proceden de diferentes excavaciones, yacimientos y lugares de la Región y ofrecen al visitante una amplia mirada de nuestro pasado y nuestra historia, ya que se trata de una cuidada selección de piezas muy significativas, hitos en la historia de esta entidad, que se complementan con otras inéditas incorporadas recientemente a los fondos de la Comunidad.
El objetivo de esta exposición es que el visitante conozca la gran evolución del propio museo, su adaptación a las nuevas tecnologías, los retos de futuro y el importante papel que juega en la sociedad. 'MAM X' se divide en siete apartados: 'El MAM divulga', 'El MAM investiga', 'El MAM expone', 'El MAM custodia', 'El MAM enseña', 'El MAM restaura' y 'El futuro del MAM'.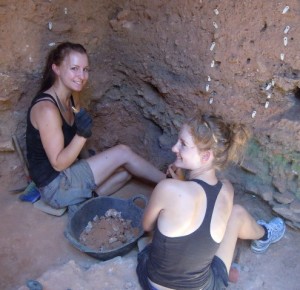 The fieldschool about paleoanthropology and prehistory of the quaternary in Murcia will start this 2003 season next Tuesday, July the 2nd 2013, welcoming the group of volunteers arriving from different parts of the world to Caravaca.
From July the 3rd to July the 22nd we will excavate the site of Cueva Negra del Río Quipar in Caravaca. On July the 23rd we will be moving to Dolores de Pacheco where the excavation at Sima de las Palomas will occur in the following 3 weeks.